Tied to resiliency
Solar, smart-inverters, EVs, micro-grids. Bigger, more extreme storms and forest fires. Some of these solutions – some problems in the modern grid. Utilities are now faced with the need to build resilience against an uncertain future.
Utilities are making lengths to improve infrastructure and operational technologies to deal with these problems. But one thing is often overlooked when looking at resilience – situational awareness.
Situational Awareness
Situational awareness is intrinsically linked to intelligent decision making. In a general sense, it means being able to visualize, understand and predict the location and time of events.
From an energy perspective, understanding energy flow across the grid is essential for effective decision making. These include responding to outages, infrastructure issues and controlling intermittent generation. All these decisions require a means of visualizing energy-flow geospatially and in real-time.
Problems In The Past
Until now, many utilities have been more re-active than pro-active when dealing with problems. Southern California Edison and Ameren were two early-adopters of situational awareness programs established to deal with issues in the grid. Wild-fires and ice-storms being respective major calls-to-action.
Major weather events like these are becoming more regular and more intense. As it stands, behavior around EV charging, intermittent generation and individual consumption is a landscape that is developing but uncertain.
Dealing with uncertainty around locational DER penetration and consumer habits calls for greatly improved analytical capabilities. Differences can vary from street to street and neighborhood to neighborhood. Real-time sensing abilities, combined with predictive intelligence are the only way to understand and control the changing balance.
New Technologies
According to the IEA, global solar capacity is expected to grow from around 550 GW today to 4.7 tera watts by 2050.
Similarly, 2 million EVs were sold in 2018. BloombergNEF expects this number to rise to 56 million by 2040.
These technologies present massive opportunities for both utilities and consumers. They lead to greater customer engagement and improved grid resilience. However, the interaction these technologies will have with utility assets is well known, but not so well defined. It all comes back to uncertainty and the need to build resilience against all scenarios.
For operators trying to understand the effect DERs will have on their grid, knowing how and where they're installed in the network is essential. By storing this knowledge in a connected model of the grid, decision making capabilities will be transformed. The greater the visibility, the better.
An Accurate and Connected Model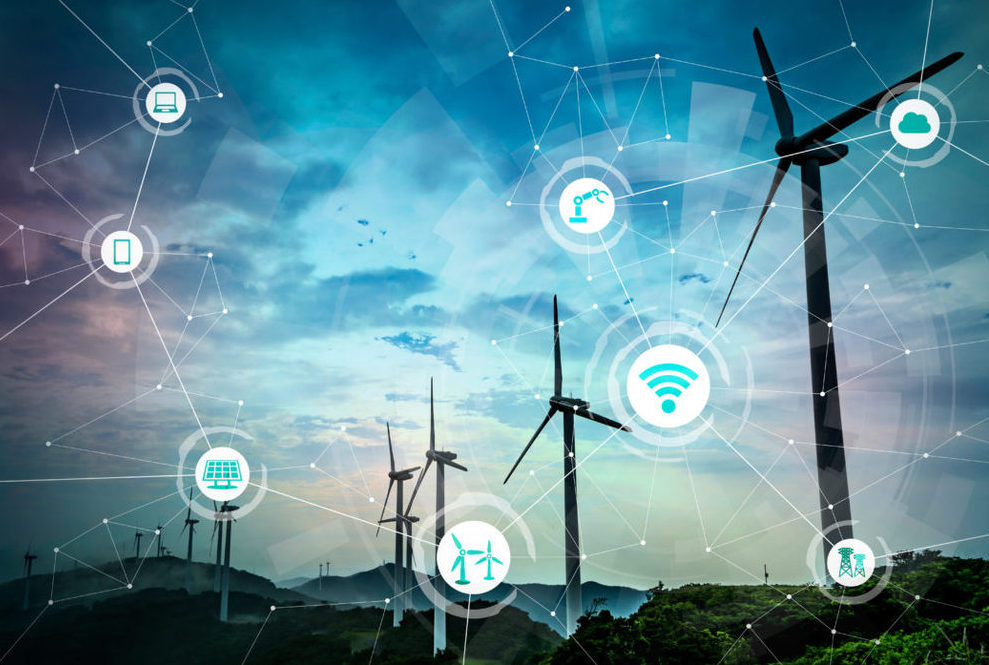 Situational Awareness begins with an accurate model of the grid. For modern systems like DERMS, ADMS, OMS and others to function correctly, connectivity is crucial.
Many utilities have realized the importance of improving their connectivity and GIS accuracy. But distribution grids are notoriously complex beasts suffering from years of under-documentation. This is an obstacle they must overcome before true situational awareness can be achieved.
Having a birds eye view of everything happening in the grid means problems are diagnosed and field crews dispatched with confidence.
Benefits of Situational Awareness
With events linked to exact locations and times, and using a tool to visualize these events, utilities unlock a entirely new way of making operational and planning decisions. Leveraging situational awareness, multiple benefits are achieved:
Gain comprehensive understanding of real-time grid energy flow
Accurate Demand Management
Improved forecasting capabilities
Faster and more accurate response to outages and issues
Greater insight into asset health
Ability to determine ideal locations for DER placements and smart-sensing devices
The Solution
Awesense's True Grid Intelligence® (TGI) platform provides distribution grid operators and planners with unparalleled Situational Awareness.
Awesense's utility-optimized GISense system is designed to deliver geospatial visibility into the near real-time dynamics of the grid. With this birds eye view, you have a clear picture of what is happening according to actual circumstances.
TGI ingests data from all existing measurement devices in the grid – SCADA, AMI, DERs, reclosers, capacitor banks, etc. This ensures no byte of data is left out of decision making.
Through Awesense's GIS and Connectivity Correction services, utilities can be sure the model they are working with is correct.
TGI's Grid Alerts feature allows utilities to be notified of grid issues instantly. Planners can identify reliability concerns in exact locations and take action.
TGI is rapidly deployable to any segment or feeder of the network, and can scale as you are ready.
Ready to unleash an entirely new way of visualizing and interacting with your grid?
Email sales@awesense.com.com to find out more.