Data Cleansing & Use Case Acceleration for Grid Professionals
Enable your team to build tailored use cases, analytics, and models to solve complex industry problems 20X faster with the Energy Transition Platform.
Tell Me More
The Digital Foundation To Modernize Energy
Leverage your data & teams for digital transformation to accelerate the use of renewable electricity with data-driven confidence. The Energy Transition Platform opens your data to thousands of applications & analytic tools, enabling your team with an easy and rapid way to build tailored use cases to solve industry problems & transition to smart energy systems.
Tell Me More
The Modern Energy Dilemma
Accommodating For Radical Change With Digitalization
The global energy landscape is evolving rapidly, facing the complex challenge of managing new electricity demands & inputs. The only way to manage the transition is by unlocking the value of data with digitalization through a digital twin.
The plummeting costs of renewable energy sources & storage make deploying and interconnecting distributed energy with the grid the new reality.
The mass adoption of electric vehicles & associated charging infrastructure and the potential for electricity storage and microgrids create new load demand and input challenges.
Fossil fuels, historically common among Commercial, Industrial and Residential stakeholders, will be rapidly replaced by clean electricity alternatives, such as induction stoves and heat pumps, well on their way to becoming standard in new grid-integrated buildings.
Awesense creates a digital twin of the grid enabling the development of use cases, accelerating modeling & new solutions.
Explore The Platform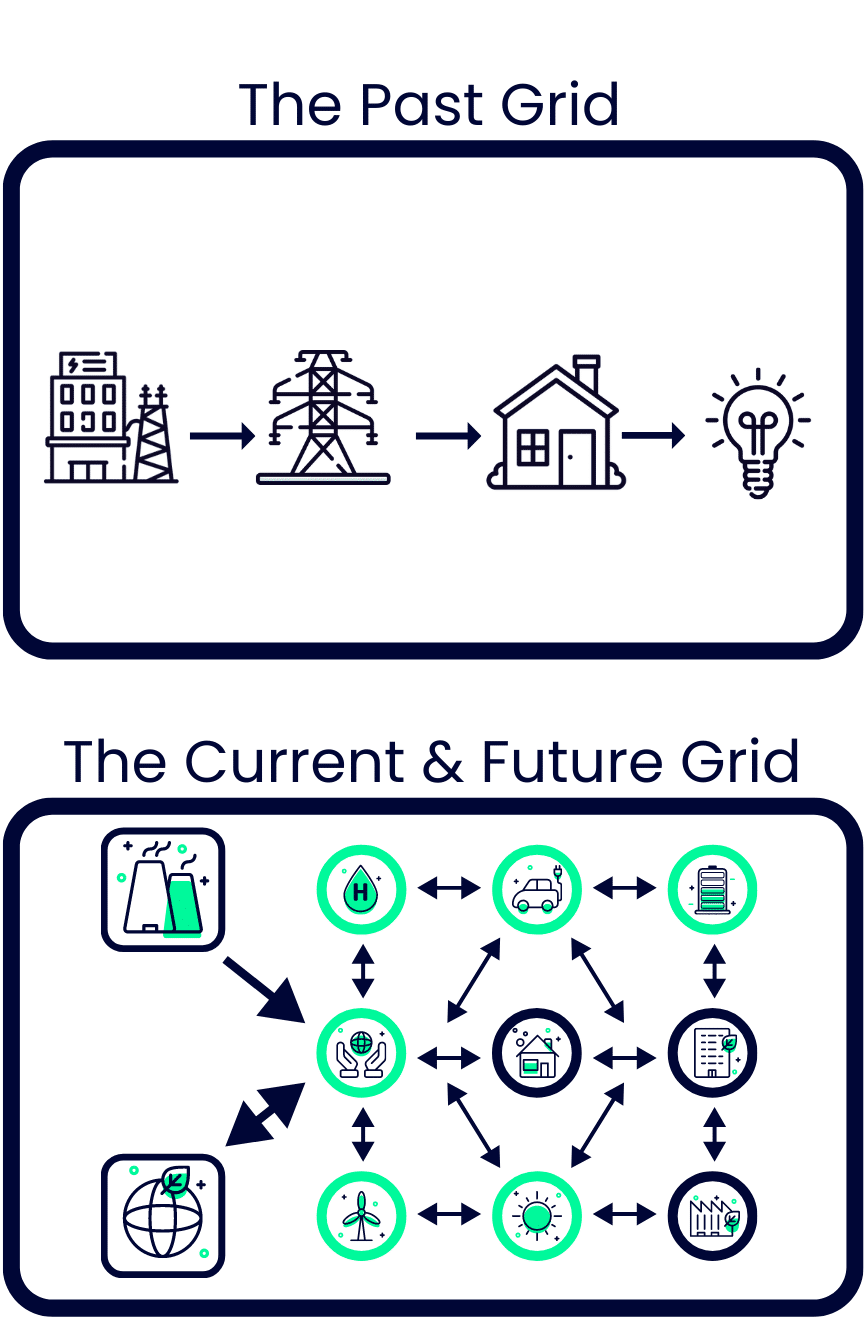 Made Simpler, Faster, Better
with the EDM Digital Twin
The Awesense Energy Transition Platform leverages our AI Data Engine, ingesting, cleansing and structuring utility data into the Energy Data Model (EDM) resulting in a digital twin of the grid. Your team can use this digital twin to build models, applications and use cases with the business tool, programming language or data science notebook of your choice for custom grid insight. We also provide Data Science Services to facilitate the use case development process to support your team.
The cloud-based Energy Transition Platform provides the tools to efficiently manage your utility data, allowing you to visualize and manage your assets, optimize existing energy management systems and make confident business decisions. We offer continuous data refinement to keep the energy data model current. With data ready to go, it becomes easy to develop client-ready use cases to rapidly and affordably address utility and other energy challenges. The following are tools available within the platform: