On Wednesday March 31st, President Biden announced further details of his infrastructure plan ("American Jobs Plan") to "build a modern, sustainable infrastructure and an equitable clean energy future".
The plan has been long set out to put the United States on an "irreversible path to achieve net-zero emissions, economy-wide, by no later than 2050". This will allow the country to meet the 1.5°C pathway set out by the Paris Agreement and the pathway is outlined here: International Renewable Energy Agency (IRENA). By committing to net-zero emissions by 2050 will allow the country to meet the outline and will limit global temperatures to a 1.5°C degree rise.
Key Takeaways
How will Biden's new infrastructure plan stop climate change?
Biden announced the "American Jobs Plan", a proposed $2.3 trillion dollar plan primarily paid by raising the corporate tax rate to 28% (from 21%)
$174 billion will be dedicated to electric vehicles (EVs) – including electric vehicle charging infrastructure (500,000 new charging stations by 2030), electric bus fleets, and converting the federal government's fleet of vehicles to EVs
$213 billion will go towards retrofitting more than 2 million homes and commercial properties
$100 billion is promised to grid infrastructure in need of modernization and repair
$50 billion for the National Science Foundation
$35 billion to developing technology addressing the climate crisis
The world needs to hit net-zero emissions by 2050 and Biden's plan is a great start but a lot more still needs to be done
What is so important about a 1.5°C rise?
When we talk about the 1.5°C rise, we are talking about average temperatures above pre-industrials levels. As of 2017, that number is calculated to be between 0.8°C and 1.2°C, and it is rising between 0.1°C and 0.2°C every 10 years, which means we are only a decade or two away from 1.5°C, if we don't act now.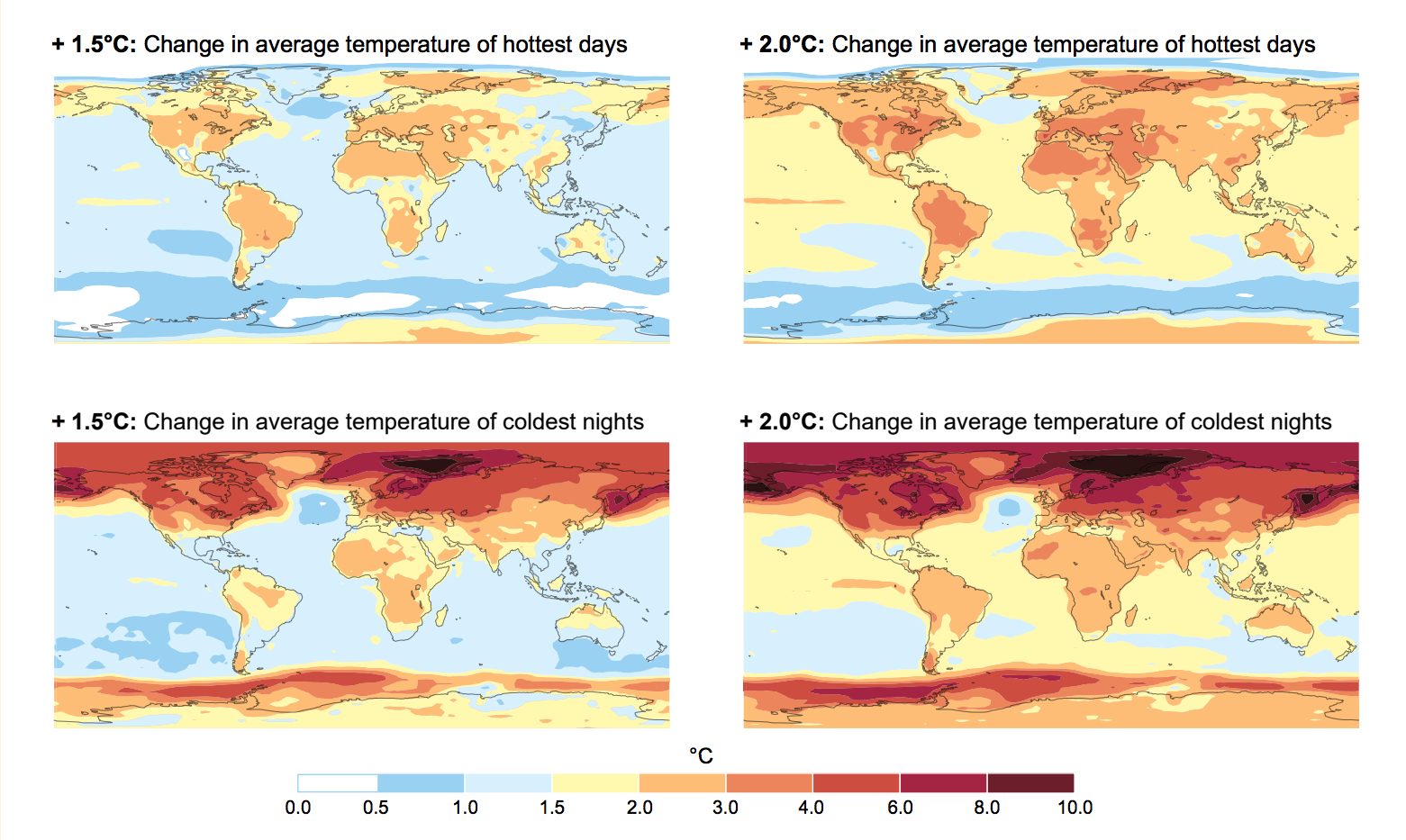 These temperature changes could be irreversible and have drastic consequences on weather patterns (i.e. increased and stronger hurricane seasons, more forest fires), impacts on biodiversity (i.e. severe impact to pollinating insects like bees), and rising ocean levels. For more information on why this matters, see this article from NASA on A Degree of Concern: Why Global Temperatures Matter.
What is in the plan?
There's more than enough to be excited about in Biden's new infrastructure plan and how it will stop climate change. While the focus areas in the investment plan cover a wide range of sectors and regions, its impact on the US moving towards a climate-neutral economy could be significant. Highlighted as "investments we have to make" and ones that "we can't afford not to" make, it's clear that the focus is on building a resilient infrastructure system capable of withstanding changing weather patterns, and preparing the US workforce for a new era. Here's some of main climate-related policies included.
Transportation
Of the $621 billion destined for transportation infrastructure, $174 billion, or about 28% of the transportation portion will be dedicated to electric vehicles. The investments will double-down on electric vehicle charging infrastructure, building a network of 500,000 chargers. It will also help grow electric bus fleets, convert the federal government's fleet of vehicles with EVs. Finally American's will have more tax incentives and rebates to look forward to, as the existing funds begin to dry up.
Less direct climate-impacting investments, but significant ones nonetheless include $115 billion towards modernizing bridges, highways, roads and main streets in need of repair. This could massively impact congestion and commute times for many millions across the country. $85 billion will be dedicated to modernizing and improving public transit, another excellent contributor to reducing carbon emissions. A further $80 billion will be used to improve Amtrak, the US rail network's systems, further encouraging public transportation options. Lastly, and perhaps as a sober acknowledgement of what the future beholds, $50 billion will be dedicated to building "infrastructure resiliency", to withstand climate-related disasters.
Energy And Housing
A significant, $213 billion will go towards retrofitting more than 2 million homes and commercial properties in the plan. Ensuring that modern buildings are built efficiently and retrofitted with future-proofed infrastructure, such as limited gas supply, ability to connect renewable power, effective insulation, among others is crucial if we are going to achieve carbon-zero. This is an investment that will help achieve that goal. A critical, often overlooked area is the Electrical grid. In Biden's plan, $100 billion is promised to grid infrastructure in need of modernization and repair. Modernizing the grid will accelerate the integration of renewables, storage, and other low-carbon sources. Water infrastructure is also receiving $111 billion dollar investment, and $27 billion dollars will be committed to building a Clean Energy and Sustainability Accelerator.
Research, Development and Manufacturing
Crucially, the Biden Plan has recognized the need for massive investments in R&D. In order to achieve the goals of the Paris Agreement and remain within the 1.5 degree limit, technologies which currently do not exist must be invented and scaled up. The US has always been a major innovation hub, and by focused on developing new technologies, it's likely we'll achieve some of the breakthroughs needed.
In this area, $50 billion has been dedicated to a new National Science Foundation for new technology. An additional $35 billion will be committed to developing technology addressing the climate crisis, $40 billion towards upgrading research infrastructure in laboratories, and $61 billion towards R&D programs in small businesses, HBCUs, and in building regional innovation hubs.
Manufacturing is a key focus area, and about $300 billion will be aimed at boosting productivity and capacity nationwide. From that number, $52 billion will be dedicated towards domestic manufacturers supporting rural and clean energy manufacturing. An additional $46 billion will be targeted towards supporting clean energy manufacturing specifically. In an interesting and essential move, $88 billion will be allocated towards developing the workforce and re-training displaced workforces for the modern green economy. It's a crucial component of green investments, to ensure an equitable future for all.
How will Biden's new infrastructure plan stop climate change?
The plan is going to change lives not just for Americans, but for many people across the world. It could be the policy that drives the USA towards a carbon-neutral future. For the rest of the world to successfully decarbonize, the world's largest countries need to lead. Their ability to innovate, invest in, create new technologies outweighs efforts in smaller countries of the world. The benefits reaped from this investment might discover the answers we need to keep global temperatures below 1.5 degrees celsius and unify our efforts towards mitigating climate change.
An investment of this scale will undoubtedly change the landscape across the United States and the world. Renewable-powered generation sources will take over carbon-based emittors. Electric and modern transportation systems will become accessible and affordable, accelerating the decarbonization of the transportation sector. Technologies and research needed to prevent a climate crisis will be developed. And importantly, precautions are put in place to make sure the clean economy of the future doesn't leave anyone behind, and take every citizen along for the ride.
If you are interested in learning more about what Awesense is doing with our Digital Energy Platform and Open Data Model, feel free to schedule a demo and see how we envision the future of energy.