Case Study: Barcelona Municipal Services
How Awesense helped the city of Barcelona understand how much of the city's electricity consumption was due to EVs and thus be able to plan where to put more EVs.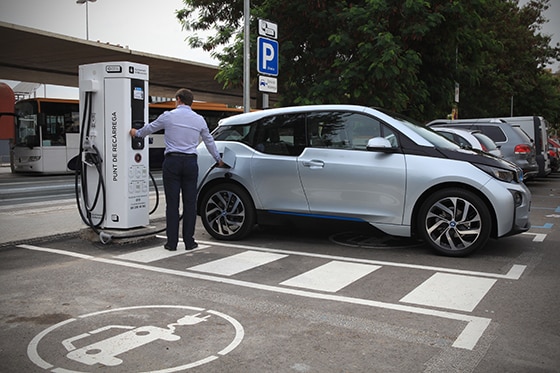 In 2020, in collaboration with Barcelona's City Council Commissioner for the 2030 Agenda, the Digital Future Society launched the Tech & Climate Open Innovation Challenge for smart energy management solutions. This initiative aimed to identify innovative solutions to reduce the environmental footprint of the technology sector in the context of climate emergencies. Awesense won the innovation challenge.
Develop analytics for a smart energy management system for EV Charger awareness and planning.
Data from over 500 BSM charging points distributed throughout numerous stations and car parks.
Meter data and EV charger session data of two years integrated.
The Energy Transition Platform, including the visual data explorer, True Grid Intelligence and Awesense Energy Data Model APIs.
Barcelona needed help to effectively integrate EV charging sessions and Grid data to develop analytics for smart grid planning.
Awesense integrated the data from over 500 BSM (Barcelona De Serveis Municipals) charging points distributed throughout numerous stations and car parks and Meter data and EV charger session data of the past two years to populate the Energy Data Model. Analytics were built using notebooks and visualizations on top of the Awesense Energy Data Model (EDM) using Jupyter, SQL & Python. The insights from the data ingestion and analytics performed by Awesense provided invaluable information into the optimization of the EV Infrastructure deployment and the management of these for Barcelona, reiterating the power of data & data analytics in the development of intelligent energy management systems.
Find out more about this particular case study, or

contact us

for more information on how we help you integrate your data.